If you are a big fan of football, it is crazy if you do not know all about college football betting! Betting on college football can be different than betting on other sports that you may be used to putting money down on.
So, you need to make sure you understand all the ins and outs of the bets you will be placed on college football games.C
College Football Betting: What You Need to Know
When engaging in NCAA football betting, it is extremely important to remember a few things. Some states, for instance, the state of New Jersey, will not allow certain kinds of bets to be placed on college sports.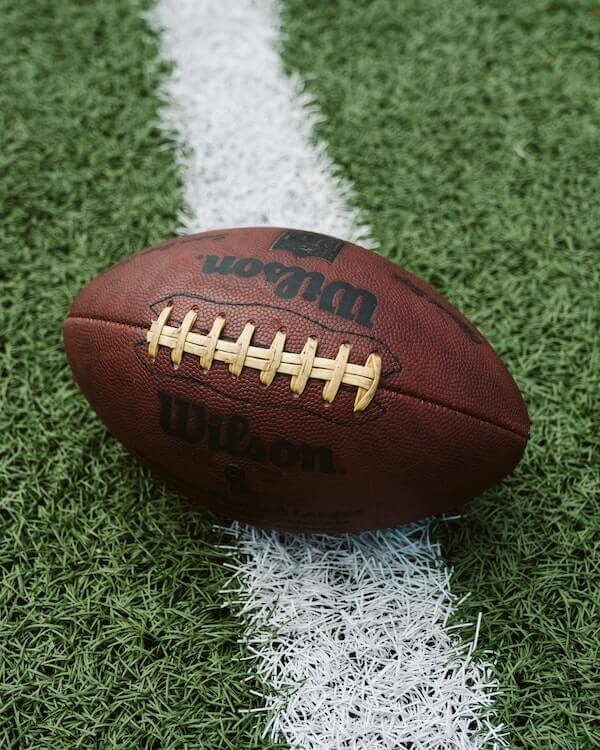 The state of New Jersey does not allow sports bets to be placed on college sports teams that are local to the state. So, it is important to keep this in mind when looking into things like college bowl picks.
So, it is of the utmost importance to make sure you have checked the rules for legal NCAA football betting in your state. And, you will want to make sure you are of the legal gambling age in your state to place sports bets.
Now, if you meet all the requirements to be able to place sports bets in your state you will need to know how to place these legal sports bets.
Moneyline: Picking a Winner
If you are placing bets on things like college football points spreads, you will need to understand how to read the odds that are listed. College football odds that you find on most online sports betting sites will be listed in the Moneyline odds format.
Moneyline odds can also be called American odds because they are the prevalent type of odds that are used in the United States.
When reading moneyline odds, a negative number is actually a positive sign for the player or team that has received it. Negative odds actually mean it more likely for the team or player to win the match that is coming up.
Moneyline odds represent the amount one would have to wager in order to win $100 or the sum one would receive for every $100 that is wagered. Of course, it would depend on whether the odds that are displayed are negative or positive.
Point Spread: Set Number of Points
Points spread betting is extremely popular so you should definitely into college football point spreads when trying to bet. A points spread can even out a large disparity between two teams that are set to face off with each other.
A college football points spread will force the "better" team of the two to have to not only win the game, but overcome the spread that has been assigned. That is known as beating the spread in sports betting terms.
Totals: Over or Under
So, now that you have learned about points spreads and college football odds, but you still have more to learn! You may hear about over/under bets when you are learning about college football betting. An over/under bet is a bet where a sportsbook operator will predict a certain number for a specific statistic for a specific game.
Typically, this number will be the combined score of the two playing teams. Then, those betting will wager that the eventual number in the sporting event will be either higher or lower than the chosen number.
Props: Player Milestones
A great way to use your new understanding of college football odds is to look into playing proposition bets, also known as prop bets. A prop bet is a bet on an event that can and most likely will happen during a sporting event.
However, the event you are betting on cannot have an impact on the eventual ending of the game. So, you can place prop bets on things like what player will be the first to score in a college football game.
Parlays: Multiple Bets on One Bet Slip
A parlay bet, also known as an accumulator bet, a combo bet, or a multi, is a single wager. This wager binds together two or more single bets and requires every one of those bets to win together in order to payout.
Futures
Future bets are bets that you can place on a sporting event that is taking place in the future. Now, many sports bets are placed on future events, to be sure. But, these bets are further in the future than just a few hours. Typically, the future bets refer to betting on a team to win a championship or a championship series/playoff situation.
Teasers: Adjusting the Odds
A teaser bet can also be called a two-team teaser. It is a type of wager that allows you to combine your wagers on two separate games. You are able to adjust the point spreads for these two games. However, you must realize you will receive a lower return on the wagers if your bets payout.
Live Betting
Live betting is very self-explanatory on an online sportsbook. When you are live betting, it means you are placing bets on a sporting event that is taking place live. Eventually, all online sports betting sites will shut down live betting during the sporting event when enough time has passed.
Bowl Games
So, the NCAA does not officially allow or award an FBS football national championship. It does not allow for a playoff tournament to decide a winner on the field as well. So, the college football bowl games were for the most part considered to be exhibition games that involve a payout to the teams who are participating.
The official name for these games is the NCAA Division I Football Bowl Subdivision. So, make sure you have your college bowl picks and at the ready when it is time to place your bets.
National Championship Betting
Now that you have made your college bowl picks, you need to know about the College Football Playoff National Championship. This game is a college football bowl game that is played after the season has finished. The College Football National Championship is used to decide a national champion of the NCAA Division I Football Bowl Subdivision.
How to Sign up at a Sportsbook to Bet on College Football
Now, we will look into how you will actually go about college football betting on online sports betting sites.
First, you will need to look into the online sports betting sites that are already up and running in your state.
Then, you will have to do your research to see which of these online sports betting sites allow you to place NCAA football bets. So, you have figured out which online sports betting sites and apps take college football bets in your state.
Now, you need to look into which of these sites is the best one for you to create a new account on. Keep in mind, you can create an account on more than one online sports betting site. In fact, it is recommended that you have an account on more than one online sports betting site at a time.
So, when you are ready to create an account on the online sports betting site of your choice, here are some tips.
First, you will want to look into how to redeem the sign-up bonus that is offered by the online sports betting operator. Keep in mind, there are very few online sports betting sites that do not offer a sign-up bonus promotion for new betting customers.
When you have looked into the reward offered by the sign-up bonus offer from the online sports betting site, your work is not done! This is because you will need to look into the terms and conditions that are associated with that offer.
You will need to make sure you meet the required terms and conditions for the offer in order to receive and keep the reward. And, you will need to check and see if there are any wagering requirements that need to be met for the bonus offer as well.